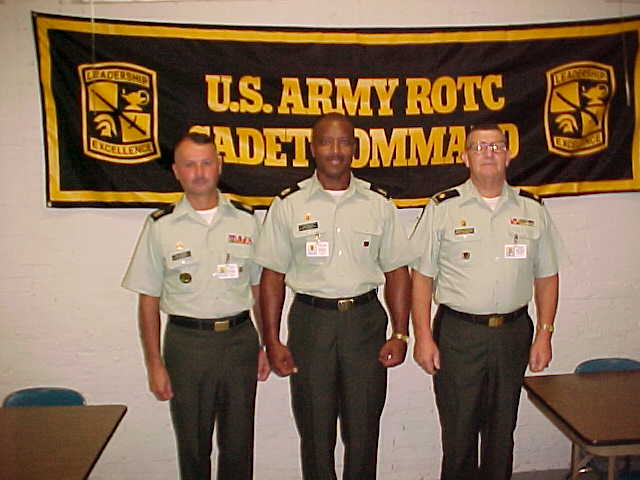 COMMAND SERGEANT MAJOR CARTAGENA, FIRST SERGEANT RYANS, AND MAJOR PRICE
THE "ACADEMY" JROTC INSTRUCTOR STAFF! HUAH!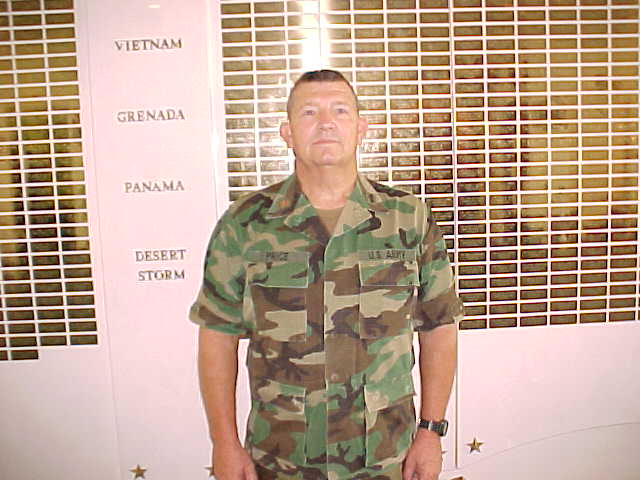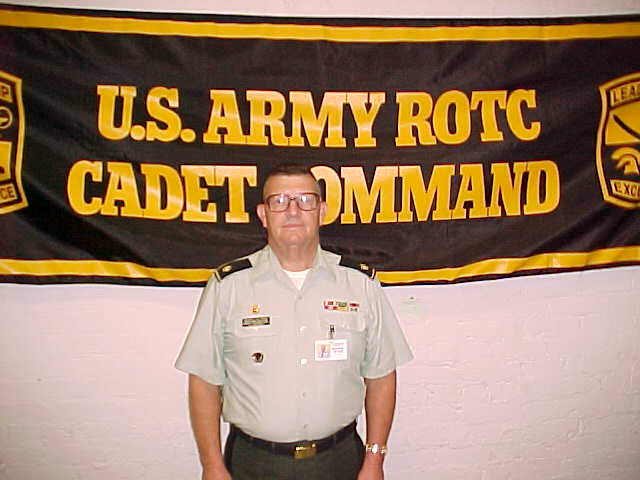 SENIOR ARMY INSTRUCTOR:
Major Luther W. Price, Twenty-two Years as SAI (Eleven years at Hephzibah High School), JROTC Department Chairman, Responsible for everything the JROTC Department does or fails to do during the school year, teaches LET-4's, Rifle Team Coach, and Advisor to the Saber Club. Responsible for the scheduling, planning, and coordination of all activities and events for the JROTC Department during the school year. Prepares the annual Master Training Schedule and is responsible for the weekly training schedule. Has a CDL License and is a Notary Public.
(ABSOLUTELY LOVES WHAT HE IS DOING AND KNOWS HE IS MAKING A DIFFERENCE! HOOAH! HUAH!)

NOTE: Major Price is a prior enlisted man who rose to the rank of Sergeant First Class (E-7) in seven years. After basic training he was promoted to Sergeant E-5 in two years, Staff Sergeant E-6 after four years, and Sergeant First Class after seven years. After nine years three months of enlisted service he attended Officer Candidate School (OCS) at Fort Gordon, Georgia.

From his OCS Class, Class Number 13-67, he was selected as the Honor Graduate, Distinguished Military Honor Graduate, and receipient of the Outstanding Leadership Award. He was selected as one of the National Jaycees "Outstanding Young Men of America" in 1968. Major Price was in the top 5% as a Captain and was selected below the zone to Major, ahead of his comptemparries. He was selected in 1975 and promoted on 4 July 1976, "a Bi-Centenniel Major! HUAH!

Major Price was born in Augusta, Georgia, raised in Orlando, Florida were he entered the U.S. Army. Major Price, a 10th grade high school drop-out, finished his high school GED in the Army and obtained a completion certificate from the State of Georgia. After completing his Basic Officer Training, he attended college at night for six (6) years to obtain two (2) years of college. Major Price submitted his request to be selected as a Regular Army Officer and was selected in his first
review. He then was awarded a full scholarship for two (2) years to complete his undergraduate degree from Augusta College in 1973. Major Price graduated from Augusta College with a degree in Business Administration in June 1975 with a GPA of 3.85 in his major and was named to the Deans List five of seven quarters while taking an overload of classes during two of those quarters.

Major Price attended the Army Command and General Staff College, a graduate of the 1975/76 class, Fort Leavenworth, Kansas.

Major Price served in numerous Enlisted and Officer Positions, from Team Member, Squad Leader, Section Sergeant, Platoon Sergeant, Company Operations Sergeant, Company First Sergeant, Platoon Leader, Company Operations Officer, CompanySecurity Officer,Company Commander, Battalion Operations Officer (S-3), Battalion Executive Officer, Battalion Commander, Fort Gordon SATCOM (Satellite Communication Training) Division Chief, and Satellite Actions/Project Officer. Major Price served in Korea, Germany, Viet Nam, Thailand, and the United States. He retired in 1980 with twenty-two (22) years of Active Service.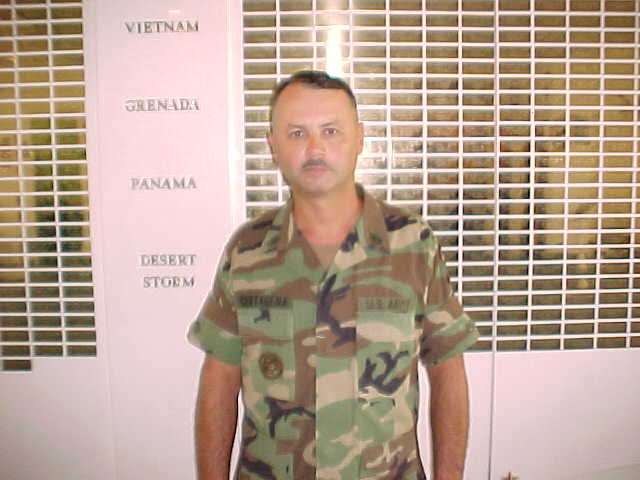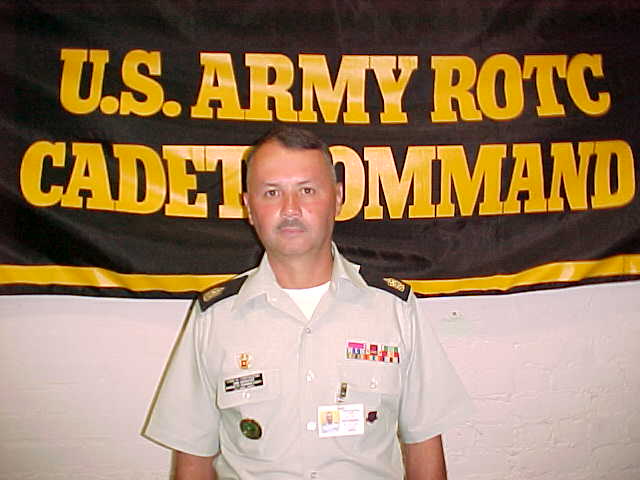 ARMY INSTRUCTOR:
CSM Noel Cartagena, in Fifth year as AI, teaches LET-2's, responsible for maintaining cadet personnel records (JUMS), and is the Raider Team Coach. Responsible for the acquisition of all training materials, equipment, and supplemental training support items to include video and audio equipment. Responsible for safety, lock and key control. Teaches second year health, safety, and PE. Has a CDL License and is a Notary Public.

CSM Cartagena is a product of JROTC having taken the class while a high school student in Columbus, Georgia. Some of the more noteable positions of responsibility he has had includes Commandant of the NCO Academy, Fort Gordon, Georgia and Command Sergeant Major for the Fifteenth Signal Brigade, Fort Gordon, Ga. On 27 September 2000, CSM Cartagena received the Legion of Merit from his previous commander during the Academy JROTC Return of Colors and fall commissioning ceremony, for his retirement from active duty after twenty nine and one-half years of active duty. HUAH!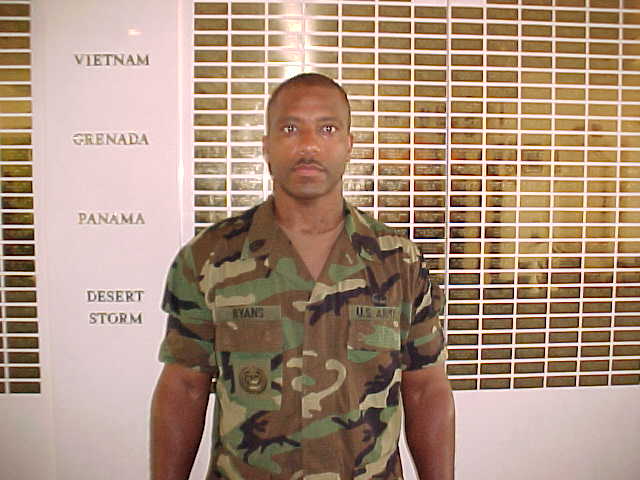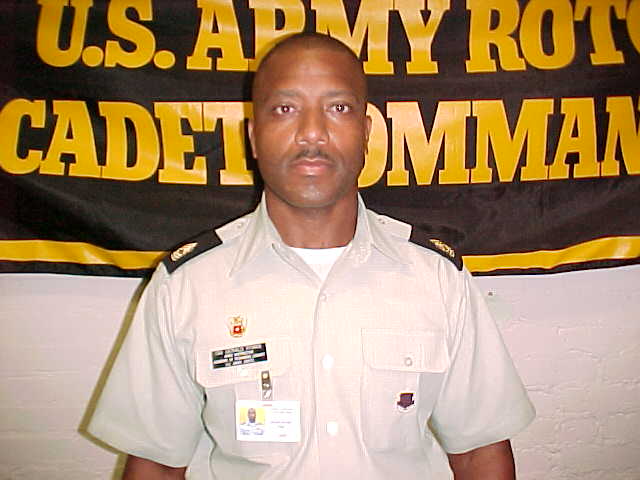 ARMY INSTRUCTOR:
1SG Gerald Ryans, In Sixth year as AI, teaches LET-3's, is the Logistics NCO, and Color Guard Coach. Responsible for all Logistics, Maintenance, and Transportation for the JROTC Department. Requisitions, receives, stores, issues, and maintains all uniforms, supplies, and equipment. Responsible for the IMPAC records and reports and is the unit IMPAC CARD HOLDER. Responsible for the storage and maintenance of all weapons and training materials and equipment. Has a CDL License and is a Notary Public.
(picture forthcoming)
ARMY INSTRUCTOR:
SFC David Gadson, in eleventh year as Army Instructor, Ten (10) years at ECI, and in his first year at the Academy. Teaches the LET-1 cadets, is the Drill Team Coach, has the responsible for the JROTC Department files, and is the Physical Security Officer. Teaches first year Health, Safety, PE, and ADAP training.